The History of Mrs Simpson's
Proprietors Bryan Wolmarans and Stephen De Meyer have lived in Dullstroom for twenty-two years. They have seen Dullstroom grow from a sleepy backwater village to the popular tourist town of today.
After managing various restaurants in Dullstroom, in 2004 they brought the wonderful Mrs Simpson's Restaurant to life. The doors opened in 2005 and it did not take long for Mrs Simpson's to become the talk of Dullstroom and beyond. It has become quite famous, not only for the décor and ambience but for the excellent cuisine served which regularly wins awards. Mrs Simpson's continues to be the highlight of a visit to Dullstroom and continues to win awards. Diners here arrive as guests and come back as friends.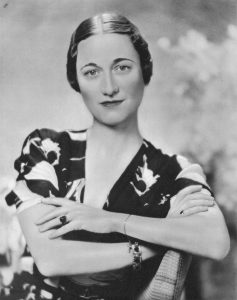 The Restaurant is named after the American divorceé, Mrs Wallis Simpson, the late Duchess of Windsor.
She caused quite a stir throughout London society and England as a whole, in the 1930s, when she began to date Edward the Prince of Wales. Edward became King of England when his father died on 20th of January 1936. He caused a constitutional crisis when he proposed marriage to Wallis Simpson later that year.
The opinion of the time was that the people would never accept a divorced woman with two living ex-husbands as queen consort. Additionally, such a marriage would have conflicted with Edward's status as head of the Church of England, which at the time opposed the remarriage of divorced people if their former spouses were still alive. Choosing not to end his relationship with Mrs Simpson, Edward abdicated. His younger brother 'Bertie' became King George XI. With a reign of 326 days, Edward was one of the shortest-reigning monarchs in British history.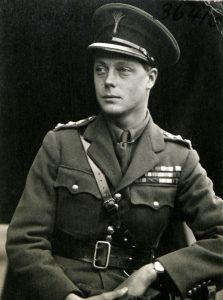 After his abdication, Edward has created the Duke of Windsor. Wallis waited for her second divorce to be finalized and eventually on the 3rd of June 1937 at the Château de Candé, in France, Wallis finally married her prince and became the Duchess of Windsor. She was never called "Her Royal Highness" but was addressed as "Her Grace", as befits a non-royal woman.
Wallis died on 24 April 1986 at her home in the Bois de Boulogne, Paris. Her funeral was held at St George's Chapel, Windsor Castle and she was buried next to Edward. Her grave states her simply as "Wallis, Duchess of Windsor"
Wallis Simpson was well known for her vast collection of shoes, handbags and gloves and the restaurant's growing collection of these items is with thanks to generous donations from friends and diners.
Mrs Simpson's Fly Mrs Simpson is also a fly for trout fishermen. It came into use around the time of the abdication of Edward VIII who stepped down from the throne to marry Mrs Simpson. Hence the idea that if a Mrs Simpson could lure a king then why not a trout!